Our story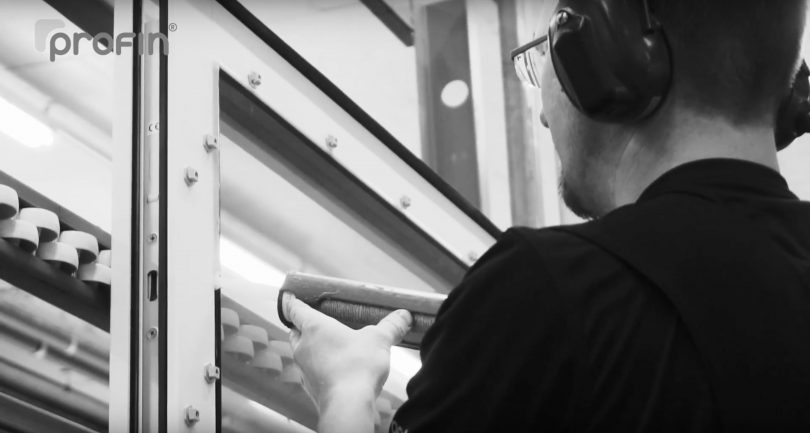 Decades of experience
The company was established in its present form in the late 1970s. From the beginning, our aim has been to manufacture high-quality windows and doors that last for decades, or even centuries – the entire life span of the building. We have been inspired by the beautiful windows of the Pudasjärvi church, completed in 1781, and the craftsmanship of their makers.
Already in the '90s, we learnt how to combine the Japanese Masame cutting technique and traditional methods for cutting slowly grown northern timber. The exceptionally high quality standards set by our Japanese customers have helped us to focus on getting even the smallest of details right – a new approach in the Finnish window-manufacturing industry.
Over the past decade, Profin has become synonymous with high-quality glass sliding doors. We combine the latest state-of-the-art technology with traditional craftsmanship. We are Finland's leading supplier of glass sliding doors both for those building their own home and to the construction industry.
Everything we do is based on solid partnership. We work in close collaboration with house-builders, architects, and the Finnish construction industry in general. We have decades of experience working with wood. We look to the future with optimism and confidence, working with our partners towards higher quality living.
Ville Nevala
CEO
Profin Oy
Forging ahead
At Profin Oy, we combine traditional craftsmanship and modern technology to create products that are designed to withstand the harsh climate of the north: high-quality glass sliding doors, windows, and doors.
Durability and sustainability are at the heart of everything we do, from design and selection of materials to production processes and installation and maintenance services.
The northern close-grained timber used in our products signify great values in construction technology, ranging from energy efficiency to decibel values.